Public Houses and Taverns
2023-05-22 by Lance Whitehead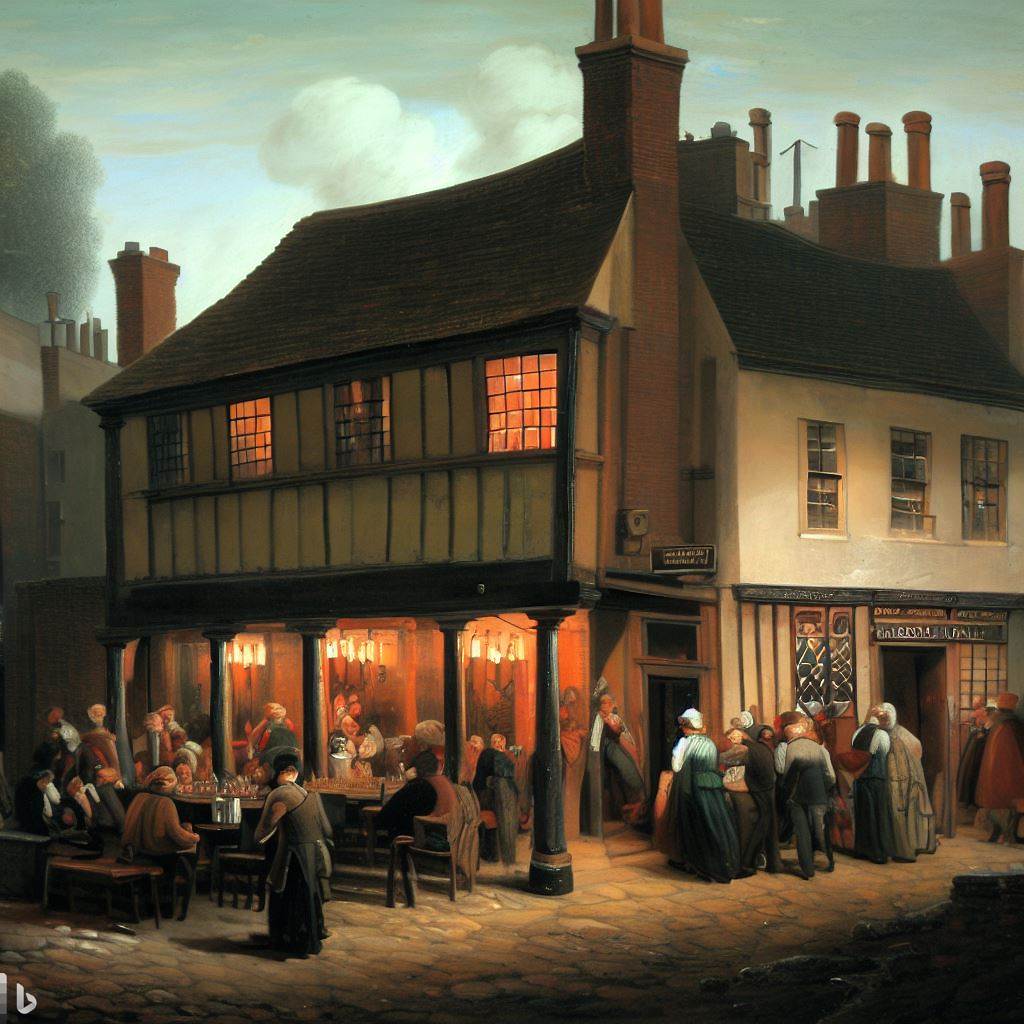 Public houses and taverns occasionally feature in the lives of harpsichord makers working in London: as places of abode, of work and sometimes of recreation.
William Rock (c1744–1800), for example, combined the role of vintner with that of harpsichord maker, and ran the 'Horseshoe and Magpye' on Bridge Street, St Margaret Westminster, during the period c1754–65. Thus, three anonymous newspaper notices concerning the sale, tuning and repair of harpsichords at this venue in the early 1760s probably all refer to Rock.
The organ and harpsichord maker John Crang (1717–74) seems to have mostly lived in public houses: an advert in the Daily Gazetteer (16 August 1740) refers readers to the 'Elephant and Castle' without Temple Bar, and he subsequently had premises at the 'White Lion' in Wych Street, St Clement Danes (from c1750 onwards).
It is well known that taverns, such as the 'Crown and Anchor' on the Strand, were used as concert venues, but there is also evidence that they were occasionally used as sale rooms: a notice in the Daily Post (17 December 1730) advertised that one of Thomas Hancock's harpsichords was to be raffled at the 'Half-Moon Tavern'. Importantly, the instrument could be viewed at Hancock's premises in Queen Street, and it is possible that the raffle was a means of easing a cash flow crisis.
Finally, circumstantial evidence that members of Kirkman's workforce may occasionally have enjoyed a drink at 'The Fountain' in Broad Street, Carnaby Market, premises that apparently doubled as a Masonic Lodge, is provided by the inquest into the death of Peter Thom in 1795. According to the landlord, Thom and his friends used to meet at his house on a Saturday night and on the night in question, having decided that it was too late to obtain entry to his lodgings, Thom had decided to sleep in the Tap Room. He was found dead on the Sunday morning by a servant girl, who had opened a window in response to one of Thom's friends who had come looking for him. The coroner concluded that Thom had died of natural causes.
---